Watch in amazement as we sing, improvise, and dazzle you with our magical sketch comedy show. This performance was at the famous Magic Castle in Hollywood, CA. How do we pull it off? We don't even know ourselves!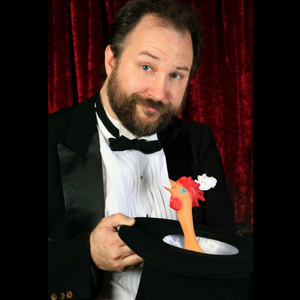 Dave has been performing comedy and magic professionally for 20 plus years, starting as a wee lad in a tweeny tiny top hat, going on to win awards, direct other magician's shows, and appears in major commercials for Full Tilt Poker, Arby's, Panasonic, and you may recognize him recently as that Amazing Red Robin Guy. Dave's quick wit, spellbinding magic, and side-splitting comedy gets the entire audience involved in a smart, high energy, faced paced show, filled with magic, hilarity, and, occasionally, a real live bunny rabbit.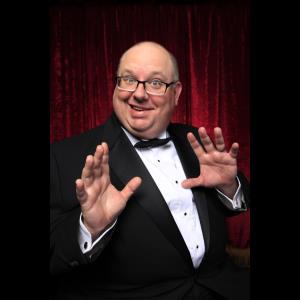 Bill was born in St. Louis, Missouri.  An alumnus of Chicago's Improv Olympic and Second City. He has toured the country with the traveling Second City troupe in the 90's with Tina Fey, Amy Poehler, Rachel Dratch and so many comedy luminaries. Kids know him as "Mr. Laritate" from his four seasons on Disney's Emmy-winning Wizards of Waverly Place. He  starred  as "Thomas" in the Farrelly Bros. top ten film The Ringer,  and appeared opposite Johnny Depp in The Rum Diary.  He also makes cameo appearances in  the films GalaxyQuest and Dude Where's My Car?